At Healios, we are focused on uniting talent and innovation to create positive change.
We're redefining the way mental health, autism and ADHD services are delivered for children and young people – and changing the lives of those we support for the better.
Through passion and purpose, we've become one of the leading digital healthcare companies to work for in the UK. No idea is too big here. No ambition is ignored. There's always room for growth.
Whether you're seeking new learning opportunities or the chance to embrace a more inspiring role, we're committed to helping you do your best work, while providing an open and inclusive workplace where you can thrive.
Have you ever wondered what it is like to work at Healios? Our new video reveals what motivates the Healios team to make a difference every day.
We've delivered more than 100,000 clinical sessions since 2013. But we're not done yet.
Healios exists so that every young person can build the capabilities for long-term mental health, successfully navigate life's challenges and experience a better quality of life. This mission guides everything we do, encouraging us to find innovative solutions to everyday challenges and creating a company culture that's energetic, supportive and inspired.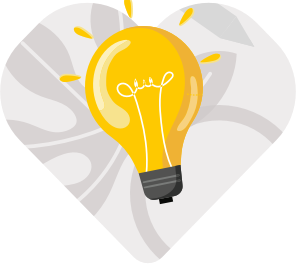 Our Mental Health team provides tailored support for children and young people based on cognitive behavioural therapy (CBT) and goal based intervention (GBI). The team also carries out mental health assessments. Key roles include CAMHS clinicians, CBT therapists, clinical psychologists, team leads and clinical experience coordinators.
Our Neurodevelopment team delivers autism and ADHD assessments and post-diagnostic support for children and young people. It includes associate neurodevelopmental practitioners, specialist neurodevelopmental practitioners, assistant clinical psychologists, team leads and clinical experience coordinators.
Healios Academy is a unique training programme that gives healthcare professionals the opportunity to expand their clinical diagnostic and therapeutic intervention skills, while working towards becoming a fully-trained clinician. It is run by our neurodevelopment and mental health team leads.
Healios Labs is our in-house product development team. Healios Labs clinicians have the opportunity to innovate products with the aim of revolutionising healthcare for children and young people. They are also involved in optimising service delivery to ensure we consistently provide the best possible user experience.
Our Quality and Governance team oversees safety and security at Healios. Key roles include clinical and information governance managers and governance administrators.
Our Technology team is focused on uniting data and digital to deliver next-level care experiences for children and young people. This team of developers and engineers is constantly striving to develop innovative software solutions to solve real-world challenges.
Our Product team creates exceptional digital experiences for the children, young people and families we support. This includes thinking of ways to enhance our online clinical platform, Panacea. This team is made up of product managers, product designers and new product leads.
Our Sales team is responsible for finding and nurturing new business opportunities, as well as supporting existing contracts. This team of regional business directors, business development managers and NHS partnerships directors is ultimately responsible for driving commercial success at Healios.
Our Marketing team plans, creates and manages paid and organic content to educate, inform and inspire key target audiences and generate leads. The team includes marketing and content managers who work closely with our in-house Design team.
Our People Operations team is responsible for finding, hiring and supporting talented people who believe in Healios' vision and values. From talent acquisition advisors to HR coordinators, this team helps to maintain our culture of innovation, while ensuring Healios is a place where each individual is empowered to do their best work.
Our Finance team uses a range of tech solutions to drive business growth. It also supports everyday business functions like managing payrolls. Financial controllers, finance assistants and payroll coordinators all sit within the Finance team.
Our Business Insights team is responsible for building data infrastructure and leveraging the value of our data so we can make evidence-based decisions. Key roles include data engineers, data scientists and business analysts.
Our Projects team plans and supports the delivery of key initiatives at Healios, bringing together relevant teams from across the business and implementing Agile methodology. This team includes junior project managers, project managers and digital project managers.
Our Senior Leadership team is made up of eight passionate professionals from clinical and non-clinical backgrounds. They joined Healios to help drive our mission and inspire our teams to deliver the best possible care for children and young people.
A diverse and inclusive team
"Do the right thing" is one of our core values at Healios. And building a diverse and inclusive workplace where everyone feels supported is absolutely the right thing to do.
Whether we're developing a new service line or enhancing one of our products, we need people with different skills, backgrounds, identities and perspectives to ensure our innovations will work for the children and young people we are here to serve. By embracing diversity, we can deliver better care experiences and outcomes, while tackling the inequalities in healthcare provision that exist today.
Flexible working patterns
Personal development opportunities
Enhanced family-friendly policies